Handmade Carpeted Wood Pet Steps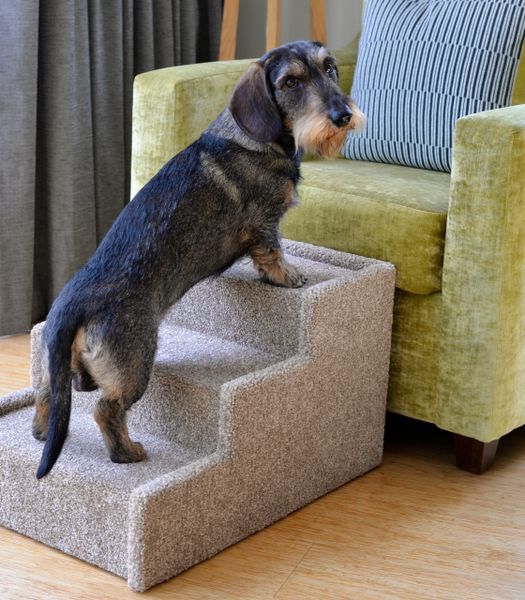 Handmade Carpeted Wood Pet Steps
Three years ago Archie the Dachshund joined our family, his little legs meant than he found it tricky to join us on the sofa. After a lot of searching and finding ramps and steps which were flimsy, ugly or far too steep, I decided to put my skills to use and made him a ramp. The ramp was made of wood to be strong and sturdy and completely upholstered in carpet to give extra grip and blend with our decor. Archie's Workshop was born. Archie's very first ramp is still in use and there are now thousands of our happy rampers around the UK and all over the world.
At Archie's Workshop we love a challenge so when one of our happy ramp customers recently returned and asked if we'd make some steps for her Bichon's, we couldn't resist. We're proud to present our 'Teddy & Millie' pet steps.
We designed these to be everything that the cheap mass market pet steps aren't. With this in mind, here are the benefits and features of our steps: -
Strong and sturdy. Tested by a 80kg (176 lb) person.
Large step area and raised edges for extra reassurance for your pet
Tested and approved by Archie, our Dachshund
Bleach cleanable carpet
Carpet extends underneath to protect floor from scratches.
Non-slip rubber feet to prevent any movement on wood or tile flooring.
No sharp corners
100% customer satisfaction
Handmade to order
Choice of five carpet colours or send in your own for a perfect match
Bespoke designs and sizes available
Dimensions
Height: 38cm (15") perfect for the average sofa or armchair
Length: 54cm (21")
Width: 38cm (15")
Steps: Each step is 12cm (5") high and 16cm (6 1/2") deep
Weight: 8kg (18lb)
Benefits
Convenient - Ideal for all cats or the shorter legged dog
Easy - Perfect for older pets with restricted mobility or strength
Comfortable - Great for pets who are recovering from surgery or injury
Gentle - Gradual incline for ease of use
Safe - Prevent back-jarring leaps from the sofa or bed leading to costly vet bills
Specifications
Colour - Your choice of five carpet colours (Cream, Beige, Warm Grey, Walnut or Dark Grey)
Materials - Wood frame and plush household grade carpet
Weight Limit - Tested to 80kg (176 lb)
Reviews
Featured Products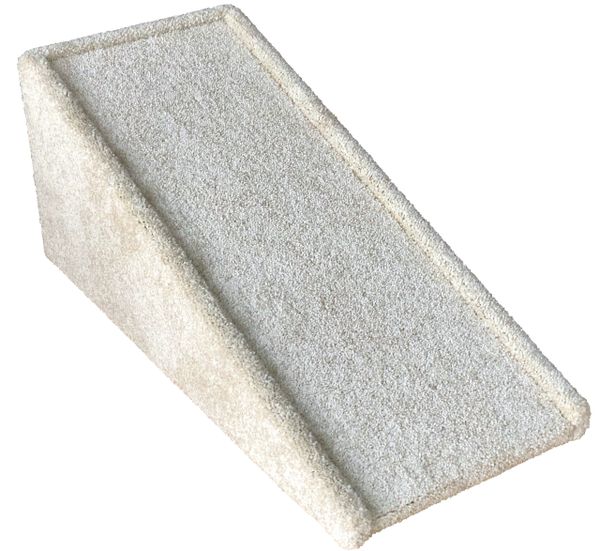 No Landing Handmade Carpeted Wood Pet Ramp for Your Dog or Cat
£119.00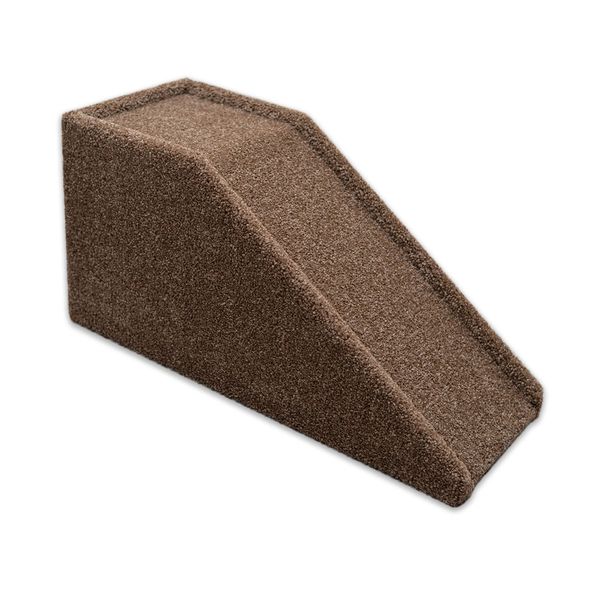 38cm / 15" High Handmade Carpeted Wood Pet Ramp for Your Dog or Cat
£149.00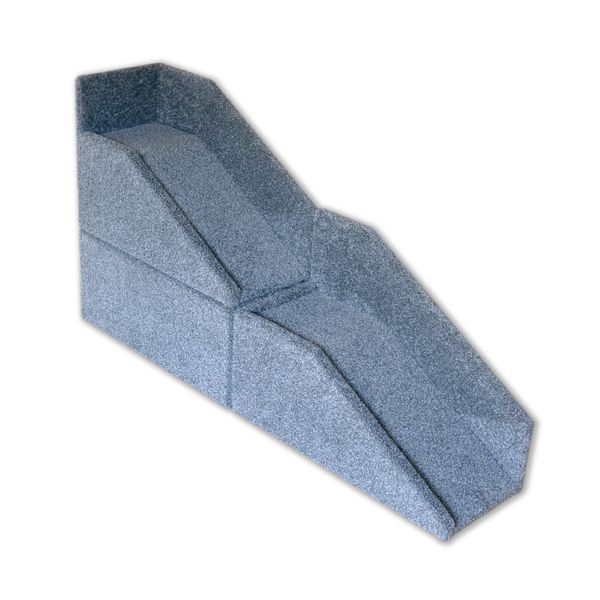 61cm / 24" High Handmade Carpeted Wood Pet Ramp with High Sides
£419.00