Outdoor Anti-Slip Handmade Wood Pet Ramp for Your Dog or Cat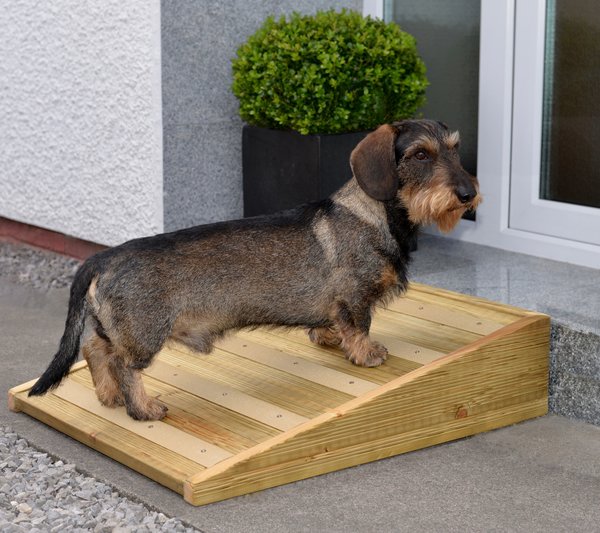 Outdoor Anti-Slip Handmade Wood Pet Ramp for Your Dog or Cat
Our handmade outdoor pet ramps are designed to allow your dog, cat or even house rabbit the freedom to access to their outside world. Created in all new materials, our handmade outdoor pet ramps are sturdy and weatherproof and will make the perfect accessory for your pet and addition to your home.
Benefits
Ideal for dogs, cats and even house rabbits

Perfect for elderly pets with restricted mobility or strength

Great for pets recovering from surgery or injury
Sturdy design

Suitable for dogs up to 60kg in weight

No more back-jarring leaps which may lead to costly vet bills

Gradual incline ramp for ease of use
Specifications
Handmade to order

All new materials

Strong and sturdy wood construction
Treated decking planks suitable for outdoor use
Non-slip strips added for safe use when wet
Adjustable feet to keep your ramp level
Dimensions
As every ramp needs to fit perfectly, please let us know the height and width you need and we'll let you know the length and cost of your ramp with a choice of gradients.
Payment

Please contact us to discuss the details of your outdoor ramp and once you're happy with the design we'll email a PayPal invoice to place your order.
Reviews